Horizontal & Deviated Wells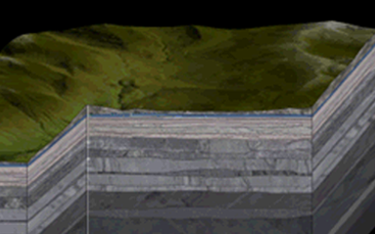 Horizontal well drilling and completion techniques are changing the oil and gas industry yet until recently, well production technology has not kept pace with this evolution. In order to maximize the benefit of horizontal well technology, what is needed is a reliable horizontal production system. Rod pumped systems (plunger pumps and progressive cavity pumps – PCPs) will typically experience terminal mechanical wear, resulting in frequent failures and servicing requirements. PCPs are also limited in the range of API oil quality in which they can be used, and much of the new horizontal production development going on is above the range for these pumps. While electric submersible pumps (ESPs) are technically viable for horizontal installations, cost, low efficiency and poor run life typically prevent their widespread use.
With no moving parts, the SREP jet pump takes the industry to the next level, allowing for jet pump placement anywhere in the horizontal profile. Using power fluid as the drive mechanism of a jet pump, the system has no problems with deviated, crooked or horizontal wellbores.
With a jet pump landed in the horizontal section of a well, operators are not only able to achieve higher inflow rates, they are also able to achieve higher ultimate reserve recovery.